Most wanted! Notorious outlaws of the Old West
The American Frontier of the second half of the 19th century and the early 20th century is a period sometimes referred to as the Old West. An era often characterized by violence as much as for romance and folklore, it's also known as the Wild West for the numerous outlaws that took to the saddle to raid banks, rob trains, and hold up stagecoaches. Some of these gunfighters achieved an iconic, almost legendary status. Nearly all, however, were ruthless and brutal and truly deserved their reputations as dangerous gunfighters.
The rogue's gallery of bandits, villains, fugitives, gunslingers, and desperados, and draw on some of the most wanted outlaws in the Wild West.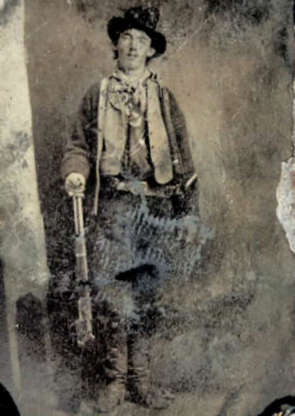 Billy the Kid (1859–1881)
"Billy the Kid," whose real name was Henry McCarty, was also known by the pseudonym William H. Bonney. One of the most notorious figures of the American Old West, McCarty killed eight men before he was shot and killed at the age of 21. Billy the Kid's life and likeness have been frequently dramatized in Western popular culture. Pictured, an unretouched original image of Bonney, c. 1880.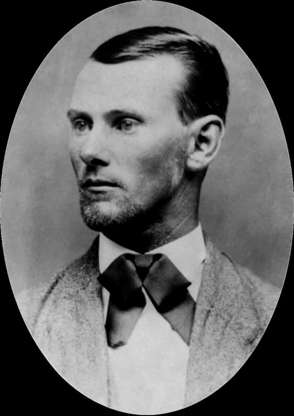 Jesse James (1847–1882)
One of the most iconic figures from the era, Jesse Woodson James was the leader of the James-Younger Gang, a group of outlaws based in the state of Missouri and among the most feared, most publicized, and most wanted band of desperados on the American frontier. His criminal career ended when he was shot and killed in 1882.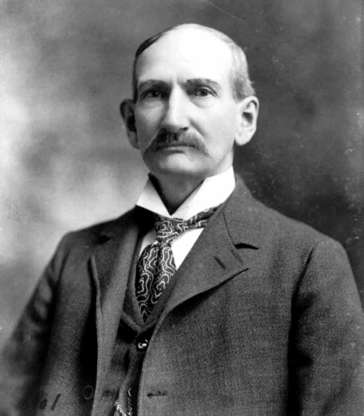 Frank James (1843–1915)
The older brother of Jesse, Alexander Franklin James was also a member of the James-Younger gang. As a bandit, Frank James was involved in at least four robberies that resulted in the deaths of bank employees or citizens. He lived into old age, dying at 72 in peaceful retirement. The James brothers continue to enjoy iconic status as two of the most recognized figures from the Old West.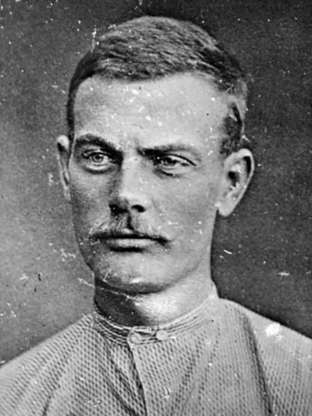 Bob Younger (1853–1889)
Along with brothers Cole, Jim, and John, Bob Younger was a member of the James-Younger Gang, a group of outlaws that centered around Frank and Jesse James. For nearly a decade, the gang robbed banks, trains, and stagecoaches across Kansas and Missouri. During an attempted bank robbery at Northfield, Minnesota on September 7, 1876, Bob, Jim, and Cole were captured (John Younger didn't take part). Convicted and sentenced to life imprisonment, Bob Younger died behind bars of tuberculosis.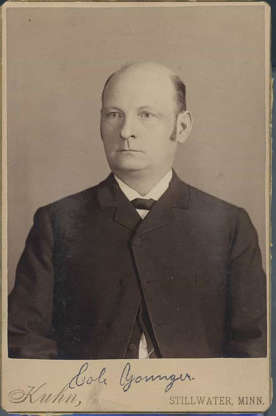 Cole Younger ( 1844–1916)
One of the few Old West outlaws to survive into old age, Thomas Coleman Younger was an outlaw leader with the feared James-Younger Gang. The elder brother of Jim, John, and Bob Younger, Cole took part in the infamous Northfield, Minnesota bank raid for which all four siblings were jailed for life. Cole and Jim were paroled in 1901. Jim died in 1902. Cole became a Christian and repented of his criminal past. He died in 1916 aged 72.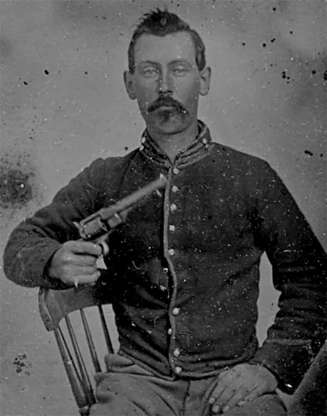 Richard Liddil (1852–1901)
Liddil was already stealing horses when he met Jesse James and joined his band of outlaws in 1879. He took part in a string of bank robberies, but later fell out with the James brothers. In 1882, he turned himself in along with Robert Ford, who would later assassinate Jesse James. Liddil testified against Frank James in exchange for being pardoned. A free man, he went on to become a wealthy horse owner, and died at the racetrack in 1901 of a heart attack.
Robert Newton Ford (1862–1892)
Infamous for killing his gang's leader Jesse James in 1882, Robert Ford was hoping to collect a reward and a promised amnesty for past crimes after shooting dead the infamous outlaw. Instead, he was charged along with his brother, Charles, of first-degree murder. Both men, however, were almost immediately granted a full pardon. Robert Ford was himself shot dead in Kansas on June 8, 1892.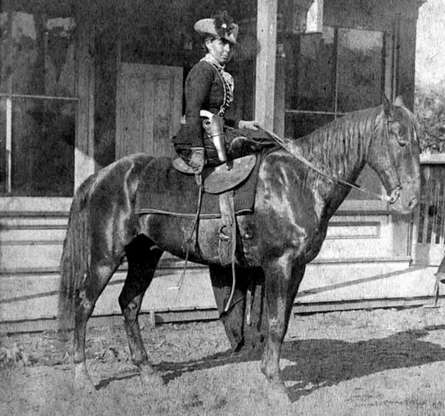 Belle Starr (1848–1889)
Myra Maybelle Shirley Reed Starr began associating with outlaws in her late teenage years, including with the likes of Jesse James. She developed a reputation as a horse thief and a crack shot. She also nurtured a strong sense of fashion and was often seen riding sidesaddle while elegantly dressed in black velvet. Starr was fatally shot while riding home from a neighbor's house in a case that is still officially unsolved.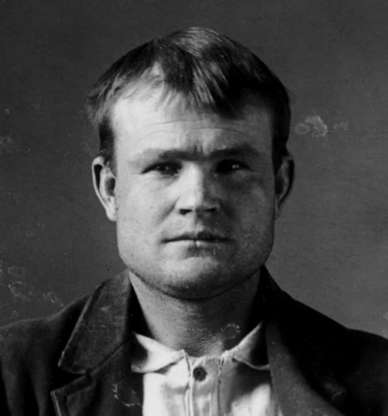 Butch Cassidy (1866–1908)
Robert LeRoy Parker, better known as Butch Cassidy, made his living robbing banks and holding up trains as a member of the "Wild Bunch," a gang of outlaws that included Ben Kilpatrick, Will Carver, Harvey Logan, and Harry A. Longabaugh (the "Sundance Kid"). The gang's exploits were brought to the big screen in 'Butch Cassidy and the Sundance Kid' (1969).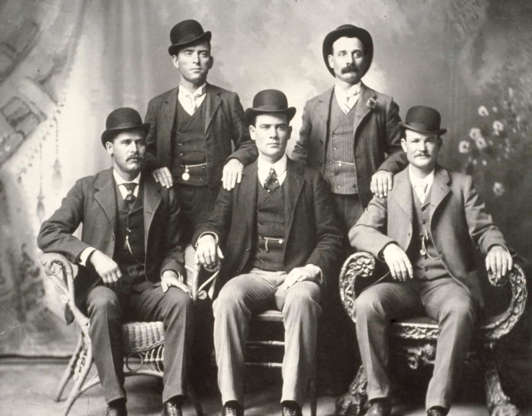 The Sundance Kid (1867–1908)
Harry A. Longabaugh adopted the nickname the "Sundance Kid" in jail after stealing a horse from a ranch in Sundance, Wyoming. He met Butch Cassidy in 1896. The pair would later carry out a string of successful bank and train robberies while riding with the "Wild Bunch." With lawmen on their trail, they fled together to South America, where they were allegedly killed in a shootout in Bolivia. Pictured is the "Wild Bunch." Front row, left to right: Harry A. Longabaugh, Ben Kilpatrick, Robert Leroy Parker. Standing: Will Carver and Harvey Logan.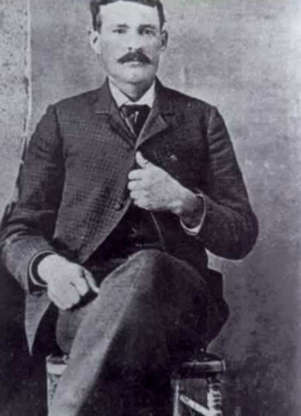 Black Jack (1863–1901)
The cowboy turned criminal, Tom Edward Ketchum became known as "Black Jack" after helping to rob a train in New Mexico Territory in 1892. Associated at one point with Butch Cassidy's Wild Bunch Gang and later the Hole-in-the-Wall Gang, Black Jack continued robbing trains until his capture in 1899. Ketchum was executed by hanging.
aura Bullion (1876–1961)
By the time she was 13, Laura Bullion had already met two members of the "Wild Bunch," and by the early 1890s was riding with Butch Cassidy's gang. In fact, she became romantically involved with one of them–Ben Kilpatrick. Arrested and jailed for her part in a train robbery, Bullion was released in 1905 and later moved to Memphis, Tennessee. She died there in 1961. She was the last surviving member of the Wild Bunch Gang.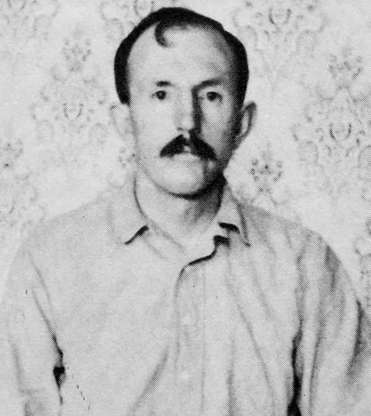 Tom Horn (1860–1903)
A killer-for-hire, Tom Horn worked as a scout, range detective, and Pinkerton agent before finding regular employment as a gunman hired to watch over cattle. He is believed to have killed 17 men before being accused of murdering a 14-year-old boy, a charge that would eventually lead to his hanging in 1902. Historians today still debate whether he was responsible for the crime, and Horn has since become an unlikely folk hero of the Old West.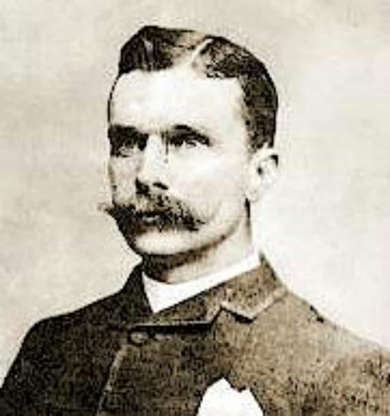 Sam Bass (1851‒1878)
In 1877, Sam Bass was part of a gang that robbed the Union Pacific Railroad gold train at Big Springs, Nebraska. The outlaws netted US$60,000 (equivalent to US$1.4 million in 2019), a staggering amount at the time. With Texas Rangers and Pinkerton detectives on his tail, fate caught up with the outlaw at Round Rock in July 1878, where he was shot and killed.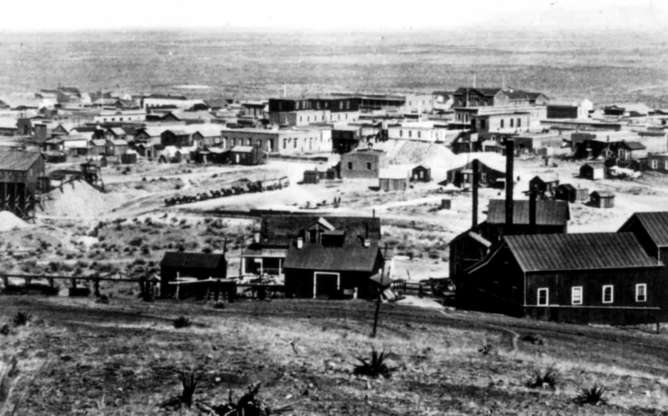 Billy Clanton (1862–1881)
William Harrison Clanton, together with brothers Tom and Frank McLaury, was killed on October 26, 1881, in the gunfight at the O.K. Corral in Tombstone, Arizona Territory, after an ongoing conflict with lawmen Wyatt, Virgil, and Morgan Earp. The shootout is generally regarded as the most famous in the American Old West. Pictured is Tombstone in 1881.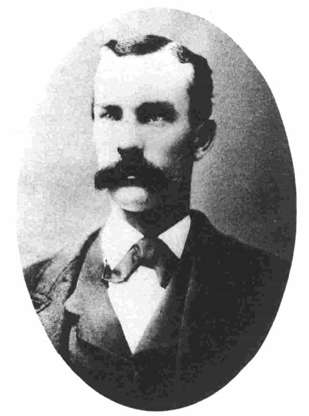 Johnny Ringo (1850–1882)
Outlaw John Peters Ringo committed his first murder during a wave of cattle rustling that becomes known as the Mason County War. But it was his implication in the attempted murder of Virgil Earp and the ambush and death of Morgan Earp in 1882 that brought him to the attention of law enforcement officers. Shortly afterward, Ringo was found dead with a gunshot wound to his head.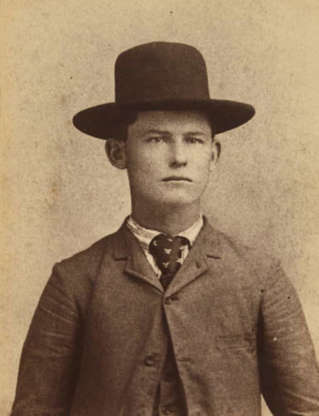 Bob Dalton (1869–1892)
As the leader of the Dalton Gang, Robert Rennick Dalton together with brothers Emmet and Gratton, and fellow outlaws Bill Powers and Richard Broadwell, rode into Coffeyville, Kansas on October 5, 1892, to rob, not one but two banks—simultaneously! However, townsfolk recognized the gunmen and alerted the authorities. In the ensuing gunfight, Bob and Gratton were killed alongside Powers and Broadwell. Emmet survived, despite receiving 23 gunshot wounds.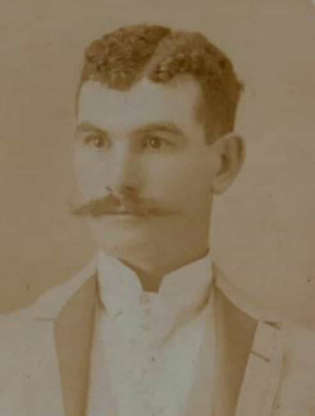 Bill Doolin (1858–1896)
For a while a member of the Dalton Gang (and suspected of taking part in the ill-fated Coffeyville bank holdup), William Doolin later formed his own gang, sometimes called the "Oklahombres." The gang embarked on a run of successful bank and train robberies. Pursued by lawmen and bounty hunters, its members were eliminated one by one: a US Marshal eventually caught up with Doolin in Lawson, Oklahoma Territories, and shot the outlaw dead.

John Wesley Hardin (1853–1895)
John Wesley Hardin killed his first man at age 15. When he was sentenced in 1877 to 24 years in prison for murder, he claimed to have put 42 men in the ground. Released in 1894, Hardin himself was gunned down in an El Paso saloon. He has since become a controversial folk icon. Bob Dylan named his 1967 album 'John Wesley Harding' after the outlaw, although the name was spelled differently.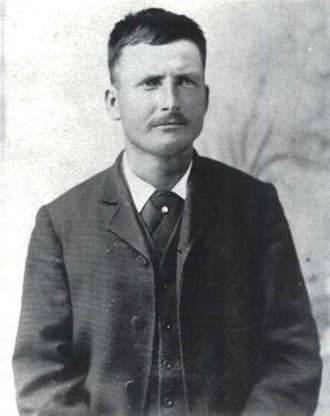 Dan Bogan (1860–after 1889)
Alabama-born Bogan worked as a cowboy but was blacklisted in 1884 for taking part in a strike. He began rustling cattle for a living and quickly gained a reputation as a deadly gunman. Convicted of murder in 1887, Bogan was sentenced to death but escaped from jail, prompting a huge manhunt. He was never caught and his disappearance remains a mystery.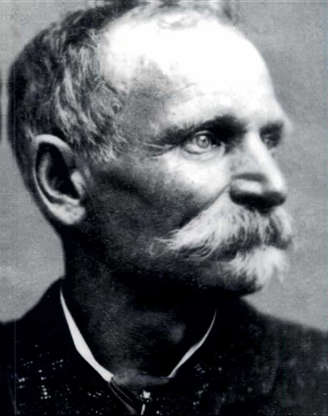 Black Bart (1829–1888)
Charles Earl Boles, better known as "Black Bart," was a notorious stagecoach robber, holding up at least 28 across northern California between 1875 and 1883. On two occasions, he left poems at the robbery sites, acts that earned him a reputation as a gentleman bandit with a flair for style and sophistication. Eventually apprehended, Boles served six years in jail before fading into obscurity.
Bill Miner (c.1847–1913)
Another stagecoach robber noted for the polite way in which he persuaded his victims to part with their belongings, Ezra Allen Miner is reputed to be the originator of the phrase "Hands up!" Placed behind bars on several occasions, by the time he was arrested and jailed again, this time in Canada, Miner was a celebrity. He escaped in 1907 and fled back across the border. Serving time yet again for another robbery, he eventually succumbed to gastritis in a Georgia jail.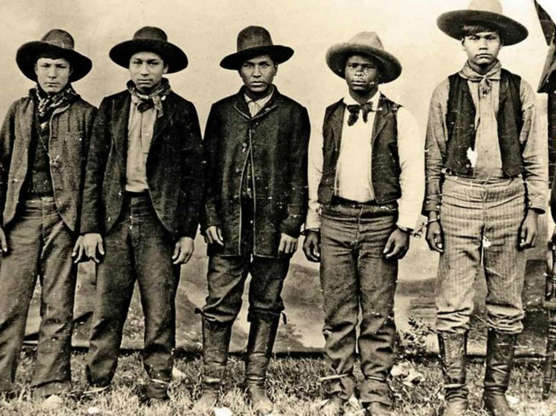 Rufus Buck Gang
An outlaw multi-racial gang whose members were part African American and part Muscogee, the Rufus Buck Gang were responsible for a spree of killings and robberies committed from 1895 to 1896 across the Indian Territory of the Arkansas-Oklahoma area. Exceptionally brutal and indiscriminate in their attacks, the gang was eventually captured and all members hanged for their crimes. Pictured left to right: Maoma July, Sam Samson, Rufus Buck, Lucky Davis, and Lewis Davis.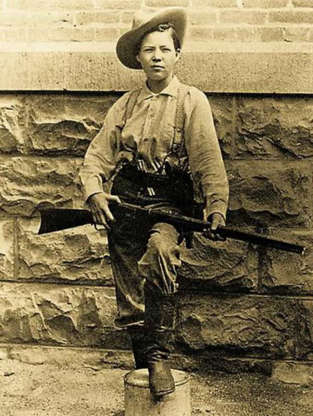 Pearl Hart (c. 1871– after 1955)
Born Pearl Taylor in Lindsay, Ontario, Canada, Pearl Hart gained notoriety after committing one of the last stagecoach robberies in the United States, on May 30, 1899, in Arizona. For the holdup, Hart had cut her hair short and dressed in men's clothing. She was found not guilty of the crime after pleading poverty but still ended up in prison for mail fraud. After her release, Hart lived a quiet life with her husband and died, aged 79, in 1955.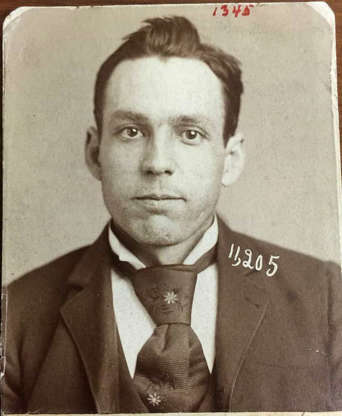 Marion Hedgepeth (1856–1909)
By all accounts, a dandy of gentlemanly appearance, Marlon Columbus Hedgepeth (his real name) was, according to Allan Pinkerton of the National Detective Agency, "a deadly killer and one of the fastest guns in the West." He killed at least two people and was also wanted for train robbing and larceny. He served 14 years in prison before being shot and killed in a botched Chicago saloon robbery.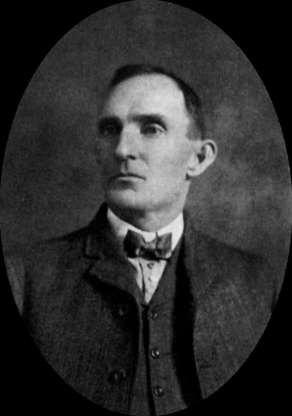 Jim Miller (1861–1909)
Known as "Killer Miller" for his ruthlessness, Jim Miller was a Wild West hitman, a professional killer said to have dispatched 12 people during gunfights—perhaps the most known homicides by one man during the era! Some say he met a suitable end, lynched by an angry mob with three other men after killing a former US deputy marshal.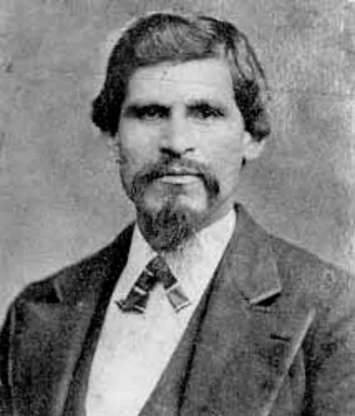 Tiburcio Vásquez (1835–1875)
Born in Monterey, Alta California, Mexico (the present-day state of California), Vásquez organized a bandit gang that numbered Juan Soto and Procopio Bustamante among its more notorious members. Their preference was for robbing stores, home burglaries, and highway thefts. Vásquez was eventually betrayed by a family member and was executed in San José jail. California's landmark Vásquez Rocks, where he often hid to evade capture, is named after him.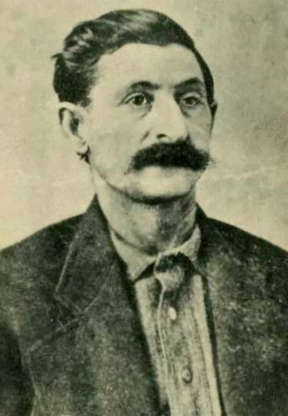 Big Nose George (1834–1881)
Frenchman George Parrott was not much more than a highwayman and common thief. But when "Big Nose" and his gang murdered two law enforcement officers during a bungled train robbery, a price appeared over the émigré's head. Parrott met a gruesome end. Lynched by a mob, his skin afterward was made into a pair of shoes, and part of his skull was used as an ashtray.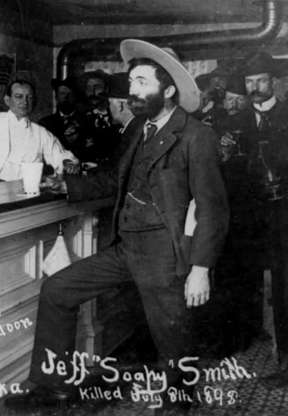 Soapy Smith (1860–1898)
Larger-than-life Jefferson Randolph "Soapy" Smith was the Old West's most celebrated con artist. Smith devised a "prize soap racket," in which he'd sell bars of soap with dollar bills hidden in some of the bars' packaging to increase sales. However, he'd ensure that only members of his gang purchased the lucky "prize" soap. The scam didn't wash for long though, and "Soapy" was killed in a shootout in Skagway, Alaska, where he'd moved to try his luck in the Klondike Gold Rush. He's pictured standing at a bar in a Skagway saloon in 1898.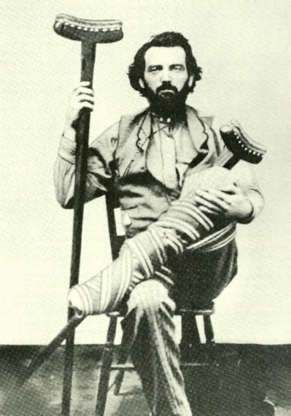 Clay Allison (1841–1887)
A gunfighter with a reputation for violence, Robert Clay Allison was implicated in several vigilante jail break-ins and lynchings. Not only was he dangerous to others, his disturbed nature occasionally made him a danger to himself—he once accidentally shot himself in the foot during a violent rage! Personally responsible for several murders, Allison died of a broken neck when a wagon wheel rolled over him.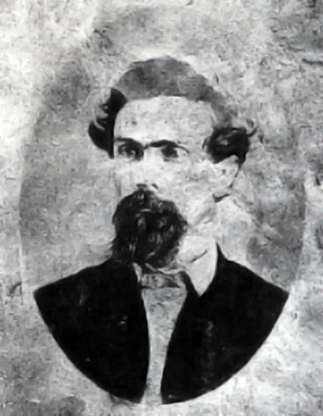 Frank Reno (1837–1868)
Frank Reno and his brother John established the Reno Gang in 1864. The group expanded when siblings Simeon, William, and Clint Reno joined the fold. Known as the first "Brotherhood of Outlaws," the Reno Gang terrorized the Midwest for several years, robbing and murdering travelers, and raiding banks. Frank, Simeon, William, and other gang members were lynched by a mob on December 11, 1868. The Reno Brothers feature in Elvis Presley's first movie, 'Love Me Tender' (1956), where he stars as brother Clint.