The most bizarre phenomena science still can't explain
Strange phenomena abound; in our bodies, on our planet, and in the universe at large, some mysterious processes defy explanation. From the deepest enigmas of time and space to otherworldly places on Earth, to the mysteries at the heart of human existence, here are some of the bizarre phenomena that science can't yet fully explain.
The Upsweep
In 1991, when the U.S. National Oceanic and Atmospheric Administration began recording sounds captured on hydrophones in the North Pacific, a regular series of rising wails were detected throughout the Pacific Ocean. Initial speculation attributed the "Upsweep," as it was dubbed, to whale song, but whale scientists quickly ruled that out. The sounds peak seasonally in fall and spring, and have been declining steadily; the best guess thus far is that they are linked to underwater volcanoes.
World hum
Reports of an unexplained, maddening, rumbling, low hum have cropped up around the world for the past several decades, and an estimated 4% of the world's population may be hearing it. One sufferer has even created a world map. Theories have ranged from urban noise pollution, tinnitus, sonic weapons, microwave radiation, volcanic eruptions, gas pipelines, and ocean waves.
Skyquakes
For centuries, people around the world have reported unexplained mysterious booms and rumbles. Variously known as sky quakes, Seneca guns, brontidi, and mistpouffers, some have been strong enough to shatter windows, and some have even been captured by seismographs and an infrasound array. Speculations as to their origins include earthquakes, meteors, tsunamis, cave collapses, methane explosions, UFOs, and super-secret military aircraft; a recent study suggests they may be caused by dark matter particles moving through the atmosphere.
UAPs
There is no deeper rabbit hole than the one dug in pursuit of "unexplained aerial phenomena" (UAPs)—a.k.a. good old-fashioned UFOs. The CIA has long investigated reports of UAPs, and in 2017, the New York Times ran stories about a shadowy Pentagon program called the Advanced Aerospace Threat Identification Program, along with leaked 2004 video footage by the U.S. Department of Defense of purported UAPs over San Diego. Declassified documents reveal "foreign advanced aerospace weapon threats" were taken seriously, but crackpot paranoia and military guardedness means we may never fully know the truth.
Tunguska event
In 1908, a large explosion flattened more than 2,100 square kilometres (820 square miles) of taiga in Siberia. Despite hundreds of eyewitness accounts and multiple expeditions to the site, no definitive answer as to what happened that day has been found. Evidence of a massive explosive force—from a broken matchstick forest to nanodiamonds in the sediment—but no crater or meteorite fragments suggest a large asteroid may have broken apart in the lower atmosphere, sending a massive shockwave rippling through the region.
Ball lightning
Lightning, in general, is still poorly understood, but accounts of glowing balls of lightning bobbing through the air were long met with skepticism. As sightings accumulated (including a detailed spectrographic recording), however, so did the theories as to their nature. An intriguing hypothesis recently proposed, is that ordinary lightning creates a bubble of air that traps the photons and bounces them back and forth for a few seconds before winking out.
Butterfly migration
Monarch butterflies are the great travelers of the insect kingdom, migrating thousands of kilometres to their breeding habitats in California and Mexico each year, but what triggers and guides this epic journey is still being puzzled out. Recent research shows special neurons in the monarch's eyes and antennae use information about the angle of the sun and time of day as an internal compass; however, some monarchs raised in captivity fail to migrate, suggesting environmental cues play an important role in this special ability.
The placebo effect
The placebo effect—belief in a treatment that causes a patient to feel better, even if the treatment is a sham—has long been underestimated. There is increasing evidence that our minds can deeply affect our physical state: pain, fatigue, nausea, and insomnia can all be relieved by the belief a treatment is working, regardless of whether it's genuine, and whether the patient knows it's genuine. The precise mechanism of action is unknown but ritualized actions, such as taking a pill or undergoing a simulated treatment, seem to be the key.
Yawning
Yawning is an ancient, primitive behavior: nearly every vertebrate yawns. It's one of the earliest human behaviors, beginning in the womb and incredibly contagious, even between species; just reading about a yawn can trigger one. It can also override paralysis, allowing stroke patients to move a paralyzed arm while yawning. Yawning seems to be linked with a shift to greater arousal (going from sleepy to awake, for example) and maybe a form of social communication to synchronize alertness, but the biological basis remains largely unresolved.
Laughter
Spontaneous laughter is a primitive reflex buried deep within our evolution as social animals, and scientists continue to puzzle out its origins, mechanisms, and function. It's believed to predate language, a sound to indicate play and socialization; we later learned to manipulate it for social gain, though we remain adept at distinguishing spontaneous laughter from faked. Like yawning, it is contagious, sometimes to a pathological degree. It may also play a role in numbing pain and enhancing our cardiovascular and immune systems.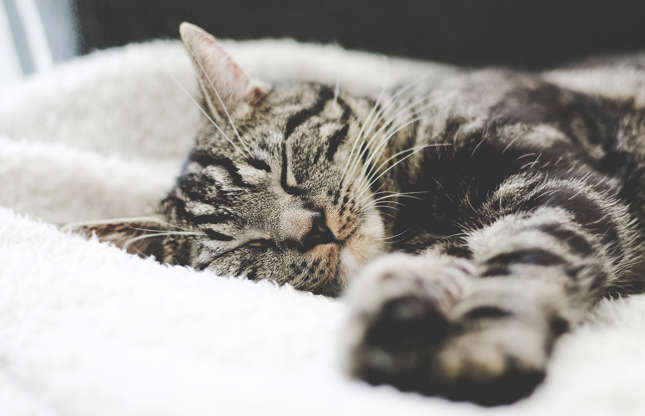 Sleep
Sleep is, on its face, an incredibly foolish thing for an animal to do: to lie inert for hours each day, senses shut down, vulnerable to predators. Scientists have gathered that sleep, therefore, must be incredibly important for this costly behavior not to have been weeded out by evolution (with very few exceptions). The evidence is mounting that sleep influences all aspects of our emotional, cognitive and physical well-being (sleep deprivation may even be fatal); yet there remains much to understand about this basic animal function.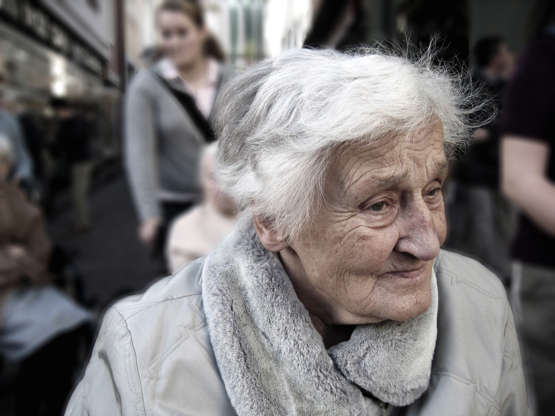 Aging
You're born, you grow old, you die. For most, that is the expected narrative, but how and why we grow old at all remains a bit of a mystery. Immortality appears to be possible in some species and it remains the holy grail of regenerative medicine, but unraveling the mechanisms of aging is the key. More than 300 theories of how we age have been proposed; as for why it may come down to evolution: we pass on our genes before those linked to aging can be weeded out.
The Crooked Forest
In Poland, a stand of pine trees has tree scientists scratching their heads: each tree is deeply curved at the base before rising straight and true. Hypotheses have ranged from unusual gravitational pull to a heavy blanket of snow that deformed the young saplings, to deliberate manipulation by local farmers for woodworking. One plant scientist theorizes that it could be due to a genetic mutation, like the one that gave rise to a stand of crooked aspen trees in Canada.
Eye of the Sahara
This bull's-eye with a diameter of 45 kilometers (28 miles) in a desolate swath of the Sahara Desert in Mauritania has long been a favourite of astronauts, who enjoy the best vantage point on this geological wonder from orbit. Also known as the Richat structure, it was long thought to be the result of a meteor strike; the prevailing theory suggests it's a combination of geological upthrust and uneven weathering of the different materials in the rock.
Fast radio bursts
Since 2007 Earth has been periodically blasted with ultra-powerful radio waves that blanket the sky for a few milliseconds and then vanish, making it hard to pinpoint their origins. The fast radio bursts have generated at least 48 separate theories, but a new telescope in Canada hopes to unlock the mystery of the elusive signals.
Great attractor
There's something tugging the galaxies of our local supercluster to a common centre: a gravitational anomaly known as The Great Attractor. The motion of the galaxies, including our own, can't be fully explained without some attractive force drawing them in, but our galaxy's disc obscures what is so irresistible at our eventual destination.
Dark energy
An unseen, unknown force is overriding gravity and driving our universe to expand ever faster, keeping some scientists up at night. It seems to get stronger as it goes and accounts for more than two-thirds of everything in the universe. We call it dark energy, or "quintessence," but unfortunately, that's about as much as we know.
Black holes
Once deemed impossible, black holes have been found at the heart of most galaxies: small and incredibly dense, their gravity is so strong it warps spacetime, and nothing that falls in—not even light—can escape. This also means information about what happens beyond the event horizon is essentially inaccessible. In 2019, a team of 200 international scientists produced the first image of a black hole's event horizon.
White holes
If a black hole is a ravenous monster, a white hole is its dyspeptic cousin, belching out matter the way its counterpart consumes it. White holes are controversial, yet the interesting consequence of the theory of relativity: if the laws of spacetime and gravity can give rise to a black hole, then they can also give rise to a time-reversed black hole—a white hole. White holes have been invoked to explain dark matter, wormholes, or even the Big Bang itself.
Before the beginning
Several billion years ago—the exact number is disputed—the universe swelled rapidly from a hot, dense state into the present-day clumps of galaxies. But how? What was there before? Several models have been floated, including an oscillating universe that endlessly expands and contracts, or a parent universe that spawned this one; but according to famed theoretical physicist Stephen Hawking, the deeply unsatisfying answer is nothing. Time, space, and the laws of physics essentially began with the Big Bang, he says, so "before" and "how" are meaningless.